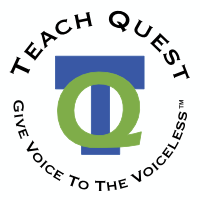 2017-2018 Teacher Preparation Policy
On November 18, 2016 the State Board of Education (SBOE) approved seven rules adopted by the State Board of Educator Certification (SBEC). TEACH program will experience very few adjustments. Since TEACH instituted many of the new policy when it was authorized in 2005, very few, if any, adjustments are required. In particular, present or future enrollees will not experience any increases in program costs.
Policies
Two-licensure Route Implemented
Intern Certificate: one-year eligibility requires prior challenge/pass content certification test in employment area.
Probationary Certificate: two-year eligibility requires all certificate test (content area, PPR) challenged/passed.
Internship Coursework Hours
SBEC/TEA requires 30/150 hours of course completion/observations before a teacher may enter the classroom.
Field Supervisor Observations
TEACH requires, since its launching in 2005, at least 5-Field Supervisor observations.
Clinical Teaching (student teacher) Length
The Clinical Teaching experience length equals 14-weeks.
Late Hire Date Process Adjusted
TEACH Teachers encouraged to move quickly through required SBEC/TEA Rule when they enroll or request Leave from program.
TEACH will establish a definitive timeline for completing 1st-Phase to ensure all teachers are marketable within the 1st two to three months of enrolling in program.
 PPR TExES required before a Probationary Certificate is issued.
Intern Certificate issued with PACT challenged/passed.
Technology-Based Instruction.
TEACH, with a heavy foundation in technology weaved throughout portal courses and Enrichment Events, increases  technology instruction, as new devices/technology are introduced, without increasing Program Fees. TEACH has

not

increased program cost from $4500. TEACH will continue, since 2009, to offer discounts to defray the $4500 Program Fees.
TEA/SBEC Fee per enrollee added March 15, 2017, $55. TEA/SBEC. Fee included in the $4500 Program Fee.