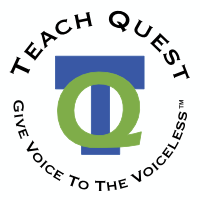 Bill and Melinda Gates Foundation Request
Subject: Share your teacher prep experience for a $15 Amazon gift card!
Interested in sharing your teacher preparation experience and earning a $15 Amazon gift card?
Between now and mid-June researchers from The Decision Lab (a non-profit) are conducting surveys with teachers candidates or recent graduates from teacher preparation programs in Texas and California. Survey respondents will receive a $15 Amazon gift card for their contribution. This work will inform research efforts to understand the barriers and opportunities of improving the accessibility of high-quality teacher preparation programs. 
Eligible teacher candidates can complete the survey here –>   https://docs.google.com/forms/d/e/1FAIpQLSe6RubVMC2OWzs
ONDkM98HeENY43kKxyY0kwHiBOXJMi2Hmcg/viewform
Any questions related to this work can be directed to research@thedecisionlab.com. 
Voice From the Past!!! Give Voice to the Voiceless!!
Hello Dr. Q, this is Karen Decker.
I don't know if you still remember me.[Dr. Q]  Of course I do!! You were a fantastic teacher!!!!  I am one of your student teachers in 2015-2016. I was a teacher in the Philippines and when arriving here in Texas decided to enroll in your school to be a teacher in Texas.
I did EC to 6 and 4-8. Just letting you know that this year, I am awarded as Teacher of the Year [Dr. Q] Fantastic!!!! and will represent my school district in Region 7.
I just want to thank you and your good program, TEACH, 227-701, in helping me achieve my dream. Everything I learned from TEACH QUEST was put to good use. The webpage and portfolio I was required to do helped a lot in getting my job. 
God bless you always. Continue to help teachers like who dream to make a difference. [Dr. Q] Many thanks. And, the best to you. Remember, the portal and I are accessible to you at anytime. All services offered without fee. WooHoo!!!
Karen Decker