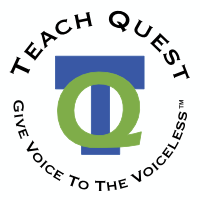 TEACH Program Delivered Online
Program includes 30-to 40-hours of onsite (Skype) MasterClasses!
@ Your Own Pace.Time.Place!

Enter through tqportal.com with access info:

email: tq@tqportal.com
PW: zadie#1dog
Enjoy!!!!
Leave
No Penalties for returning to program after declaring "Leave"! No added fees for declaring "Leave". No additional fees for extending the program.
Exit TEACH
Once you exit TEACH with a Standard Certificate you may return and use the portal and/or Dr. Q's services, free of charge.